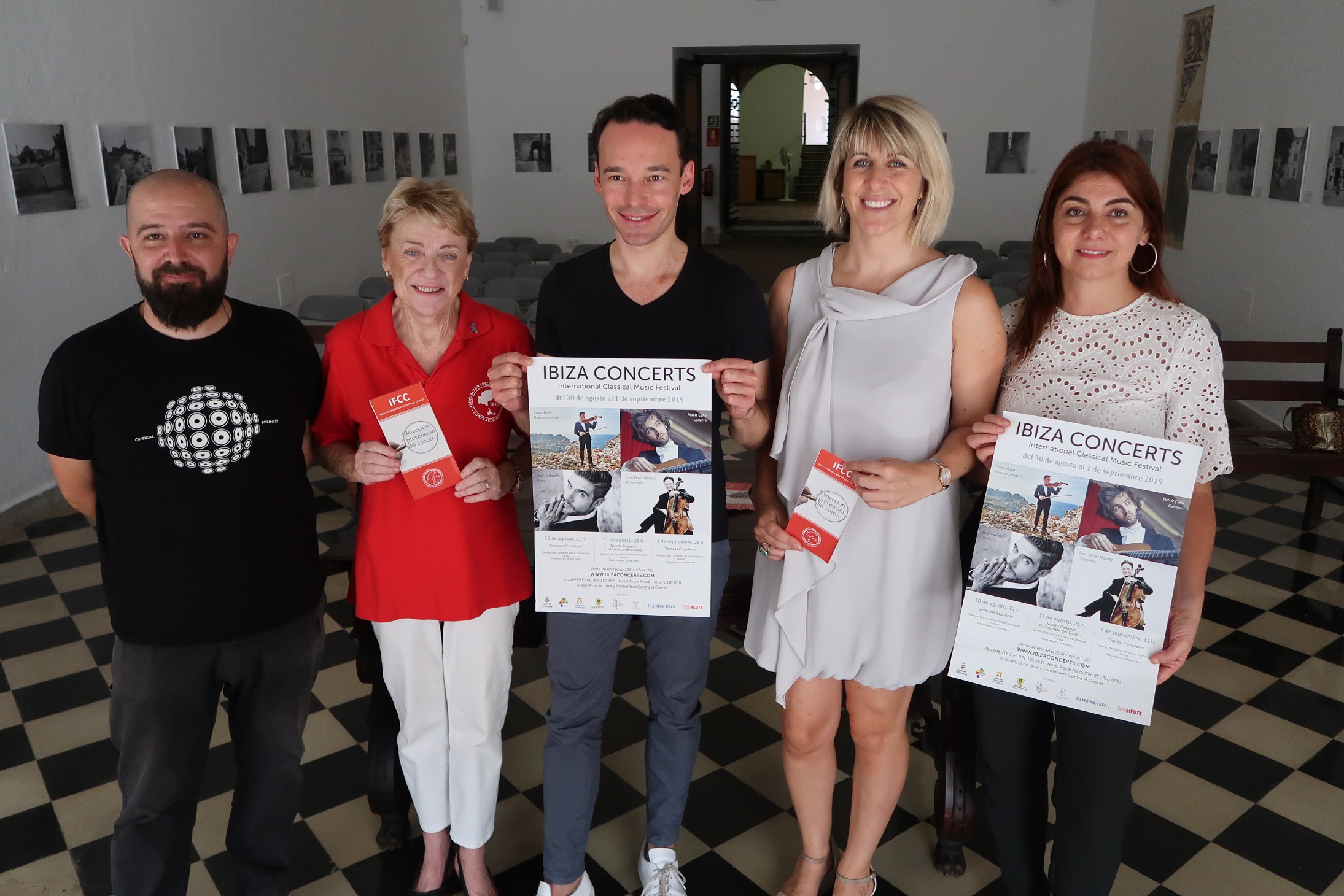 From Friday, August 30 to Sunday, September 1, the cloister of the Dominican Convent, headquarters of the town hall of Ibiza, will host a new edition of the international festival of classical music Ibiza Concerts. This musical encounter has the artistic direction of the German violinist Linus Roth and has a solidary character, since part of the collection will go to the Ibiza and Formentera Association Against Cancer (IFCC).
The Festival will consist of three concerts that will feature three very different repertoires, but with a stable group of performers made up of the violinist Linus Roth – who will play with his Stradivarius violin-, the Argentine pianist José Gallardo, the Albanian-Kosovar guitarist Petrit Ceku and German cellist Jens-Peter Maintz.
The first concert will be on Friday, August 30, under the title 'Serenta Española' (Spanish serenade). It will consist of a summary of classical music pieces by Spanish composers such as Albéniz, Falla or Granados. On Saturday, August 31, the recital will focus on the figure of the Italian violinist Nicoló Paganini, known as 'the devil's violinist'. The last concert will be Sunday, September 1 and is called 'Danzas populares' (Popular Dances). It will include pieces of popular music by composers such as Brahms or Bartok, as well as tangos by Astor Piazzolla. All concerts will begin at 21:00h.
"We thank the violinist Linus Roth who has chosen the city of Ibiza, a World Heritage Site, as the setting for this concert cycle," explained the Councilor for Tourism of the City of Ibiza, Dessiré Ruiz, during the presentation of these recitals: "Ibiza Concerts is an opportunity to expand the cultural offer for both tourists and residents. In addition, it is the perfect excuse to go to Dalt Vila, to know our architectural and artistic heritage and, in addition, to enjoy a high quality musical program ". The presentation was also attended by the violinist and artistic director of Ibiza Concerts, Linus Roth; the Councilor for Culture and Heritage of the City Council of Eivissa, Pep Tur; the Minister of Culture and Heritage of the Consell d'Eivissa –which also collaborates in this festival- Sara Ramón, and Helen Watson on behalf of IFCC.
The price of tickets will be of 20 euros for each concert and 10 euros for children under 14 years. Those interested can buy tickets online at www.ibizaconcerts.com. They can also be purchased at Ibiza HEUTE (telephone 971 319 262) and at the Hotel Royal Plaza (telephone 971 310 000). To facilitate access to the venue of the concerts, the Ibiza Town Council will enable a shuttle bus between 20 and 21 hours, during the three days of the concert, leaving from the Hotel Montesol to the cloister of the Dominican Convent.