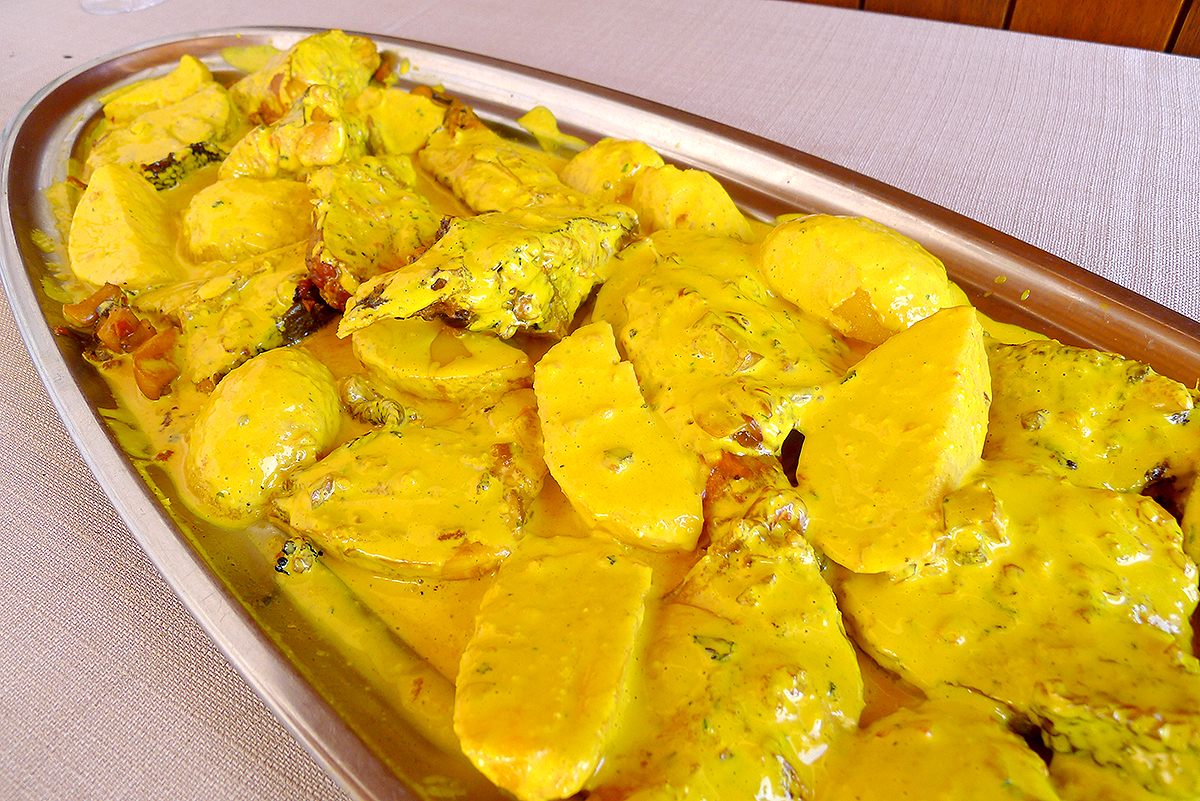 Despite its small size, Ibiza has an extraordinarily rich cuisine. The variety of products generated by the Pitiusan countryside, the fish and shellfish that are raised on the coast and the local livestock have made possible a very wide recipe book, with influences from the different civilizations that populated the island, and that constitutes a great attraction. In this post we present ten specially representative dishes, which can be tasted in numerous restaurants and gastronomic shops in the city:
'Coca' of peppers: The typical Ibizan coca can be found in virtually all bakeries. It has a base made with flour, egg and olive oil dough and is covered with different ingredients that are then baked. The most common incorporates peppers and olives, although they are also prepared with other ingredients.
'Crostes' salad: The 'crostes' are pieces of annealed bread, which are left to toast until they are crispy. Then they are chopped and with them a salad with tomato and other ingredients is prepared, such as onion, garlic, dried fish…
Frita de pulpo (Fried Octopus): Once it was one of the most common bar tapas in the bars of the city. Today it is served as a main course in many restaurants. The plate includes chips, peppers, onion and octopus, which is boiled beforehand.
Arroz marinera (Seafood rice): The broth rice per excellence of the Ibizan gastronomy, with a 'fumet' of very intense and tasty fish. It was prepared in fishermen's houses very often, with small rock fish.
Arroz negro (Black rice): In Ibiza you can taste all kinds of paellas and fideuás, but this dry black rice, made with sepia ink, shrimp and artichokes, is a classic.
'Borrida de rajada': Traditional ray stew with crushed almonds that is very typical in several restaurants in the city.
'Bullit de peix': Perhaps, the dish that best exemplifies the wealth of the pitiusan sea. It carries different varieties of fish, such as grouper, John Dory or red scorpionfish, which are boiled and seasoned with 'all i oli' sauce. Some restaurants also incorporate potatoes. With the broth a brown rice is prepared, which is served as a second course.
'Sofrit pagès': The most famous festive dish of Ibiza's cuisine. Formerly it was cooked for Christmas, Easter… It carries chicken and lamb meat, sausages such as sobrasada, potatoes and other vegetables.
'Flaó': This emblematic dessert is made with local cheese and peppermint. No one should leave Ibiza without trying it. It can be found in many restaurants and patisseries.
'Greixonera': The Ibizan version of 'pudding', which is prepared with ensaimadas, milk, eggs and cinnamon, among other ingredients. A sweet, soft and delicious dish.