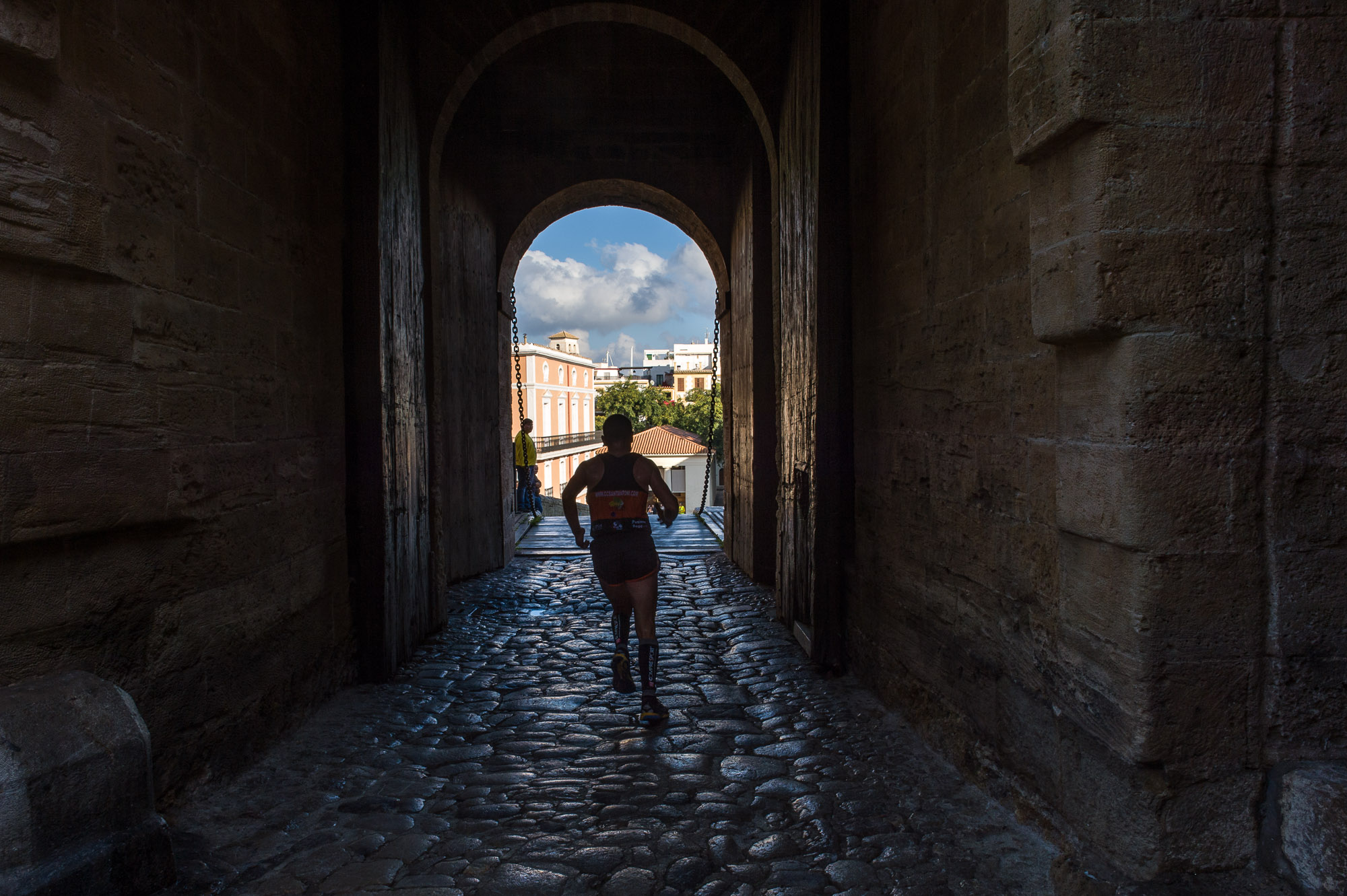 The X edition of the World Heritage Race is celebrated on December 7 in Ibiza, at 16:30h, and will feature the presence of important athletes worldwide, such as Adel Mechaal, Kevin López, Dani Mateo, Yago Rojo, David Palacio (winner of the last edition), Lucia Rodriguez or Marta Pérez.
This test is part of the World Heritage Race Circuit of Spain, of which the 15 cities declared World Heritage by UNESCO are part. It is celebrated for the second year and has the collaboration of EDP and Paradores. Participants can enjoy different complementary activities related to World Heritage, which will begin on Friday, December 6.
This day, at 10:30h and at 12:30h, there will be two guided visits to the Necropolis of Puig des Molins. At 17:30h hours, the training of elite athletes will be performed. On Saturday, December 7 at 10:30h, a theatrical visit will be made by Dalt Vila and in the afternoon the races of the different categories will begin:
• 1st Mini Race: Sub 10, Sub 12 and Special Category (600 m). Departure: 16.30 h. 1 lap marked inside Lluís Tur i Palau Street.
• 2nd Race: Sub 14 and Sub 16 (1500 m). Departure: 16.45 h. 1 lap marked inside Lluís Tur i Palau Street.
• 3rd Race 10 km: Other categories (10 km = 2 laps). Departure: 19:00h.
The activities continue on Sunday, December 8. At 10:30h a guided tour of Dalt Vila and the musealized centers of Madina Yabisa and the bastion of Sant Jaume will take place. The numbers and chips can be collected at the Passeig de Vara de Rey, in a space within the craft fair in Ibiza the following days:
• Friday, December 6: from 17:00h to 21:00h.
• Saturday, December 7: from 10:00h to 13:00h.