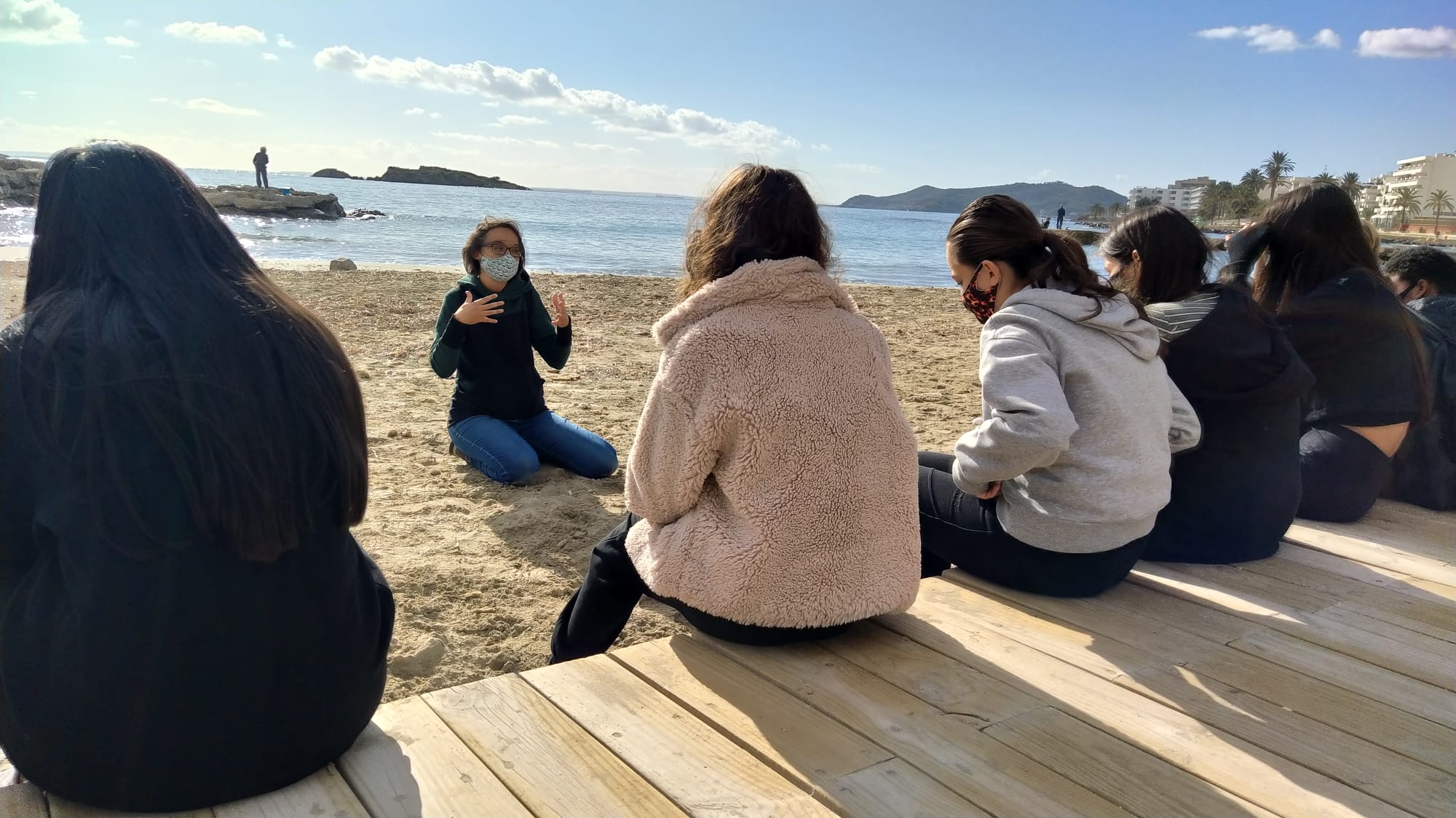 The Eivissa Town Council has joined the project 'Observers of the Sea' with which the environmental group GEN-GOB intends to involve children in the search for plastics on the beaches and raise awareness in the schools of the municipality in the diagnosis of the presence, abundance and variability of plastics on the beaches of Eivissa.
The Councilor for the Environment, Jordi Salewski, has positively valued this collaboration with the GEN-GOB that helps to create environmental awareness among the youngest. 'We are happy to support this project that helps us so that schools can participate in this investigation of the plastics that reach our beaches and work on this task of environmental awareness. Boys and girls are already more aware than many adults because there is a lot of environmental awareness in schools", he said.
The Department of the Environment has contributed 3,000 euros to this project that has allowed the schools of Sa Colomina and Sa Real to sponsor the beaches of Ses Figueretes and Talamanca. Hand in hand with the scientific community, the students are in charge of collecting monthly data on the beaches of the municipality, following a standardized scientific sampling protocol for the classification of plastics. The results are published on the website www.observadoresdelmar.es and will be sent to a scientist for analysis.
From the GEN-GOB they have indicated that the initiative fully introduces society in the investigation of marine pollution by plastics, establishing an exchange of knowledge, joint work and a dialogue with the scientific community in person and virtually, through the Web.
The GEN-GOB environmental educator, Agnès Vidal, explained that 'we have different centers that sponsor different beaches and the idea is that once a month they come to the beach after having been working on teaching materials that we have delivered to the center. We obtain data from the plastics we find, which we differentiate into microplastics and mesoplastics, and we send them to the team of scientists who work with them. We have discovered that many plastics come from outside with the ocean currents and not from the island'.