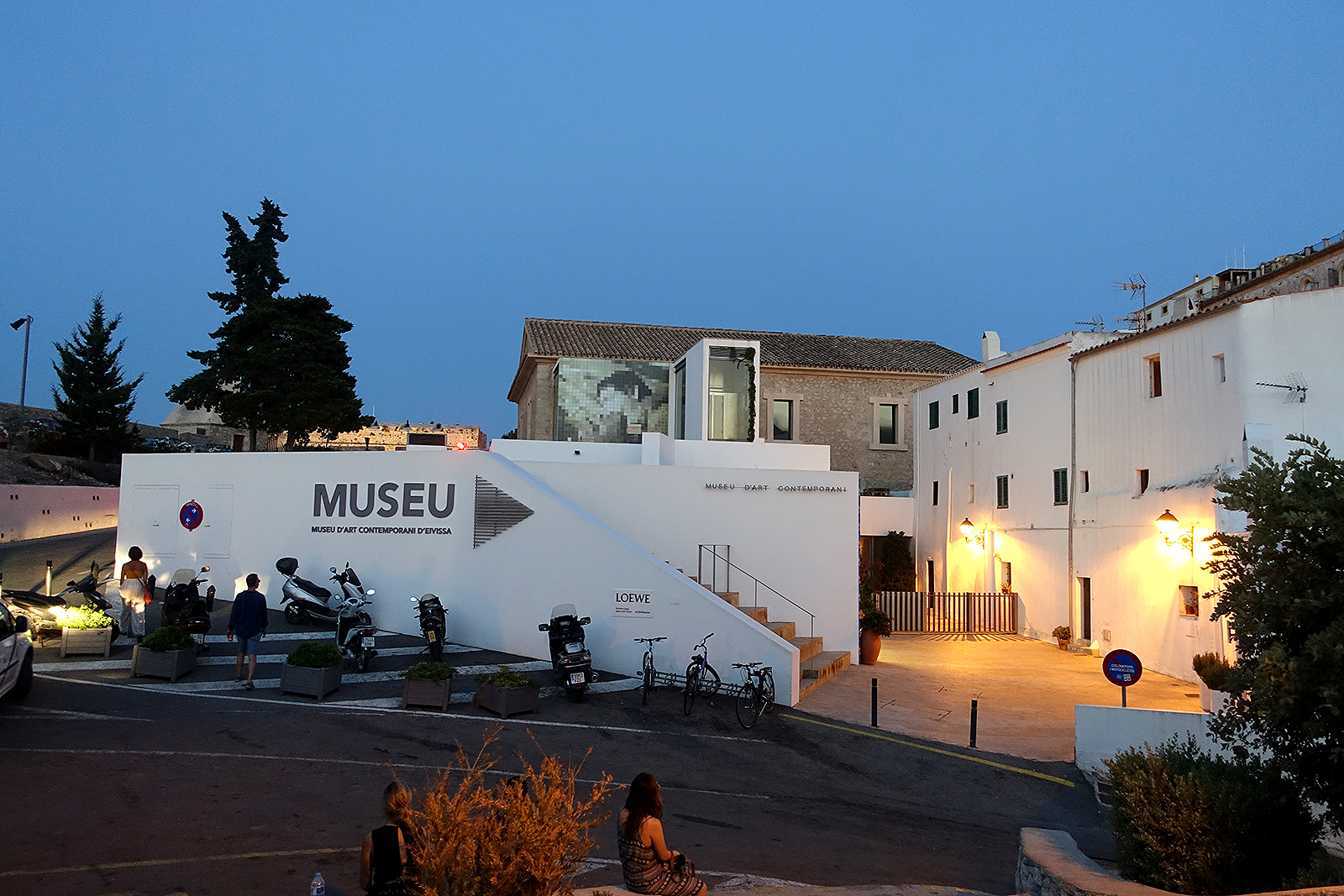 Next Thursday, June 11, three important museums in the city reopen: the Museu d'Art Contemporani, the Puget Museum and the Casa Broner. Like the rest of the cultural spaces, they were closed during March as a result of the pandemic, although some of them, such as MACE, have been offering interesting virtual content during confinement. The opening hours are from 10h to 14h and from 17h to 20h.
MACE is currently celebrating its 50th anniversary and is waiting in an old military building at the Sant Joan bastion in Dalt Vila. Its collections, always committed to the artistic avant-garde, include the work of Will Faber, Eduard Micus, Erwin Broner, 'Portmany', Erwin Bechtold, Gilbert Herreyns, Frank El Punto, Antoni Hormigo, Rafael Tur Costa, Tàpies, Equipo Crónica, Millares… In 2012 it was expanded with a new glass building in the old gardens, which grows into the earth and provides valuable space spread over several floors for temporary exhibitions. During this work, a group of Punic houses from the 4th century BC were found, which have been integrated into the space by means of a transparent floor.
The Puget Museum is installed in a noble house in Dalt Vila (15th century), on Carrer Major, popularly known as Can Comasema. It houses the collection of 130 pictorial works by Narciso Puget Riquer and Narciso Puget Viñas, donated to the State by the family. These are traditional oil paintings and watercolors, which collect landscapes and scenes from everyday life in Eivissa from the beginning and the middle of the 20th century.
The former home of the architect and painter Erwin Broner, known as Casa Broner (1960), constitutes a great example of rationalist architecture and is located in a privileged corner of the upper part of the Sa Penya neighborhood, at the foot of the Santa Llúcia bastion. It has been declared a Site of Cultural Interest and was donated by Gisela Broner to the Eivissa Town Council. The house is preserved just as he designed it and hosts temporary exhibitions of his artistic and architectural work, as well as other contemporary creators.