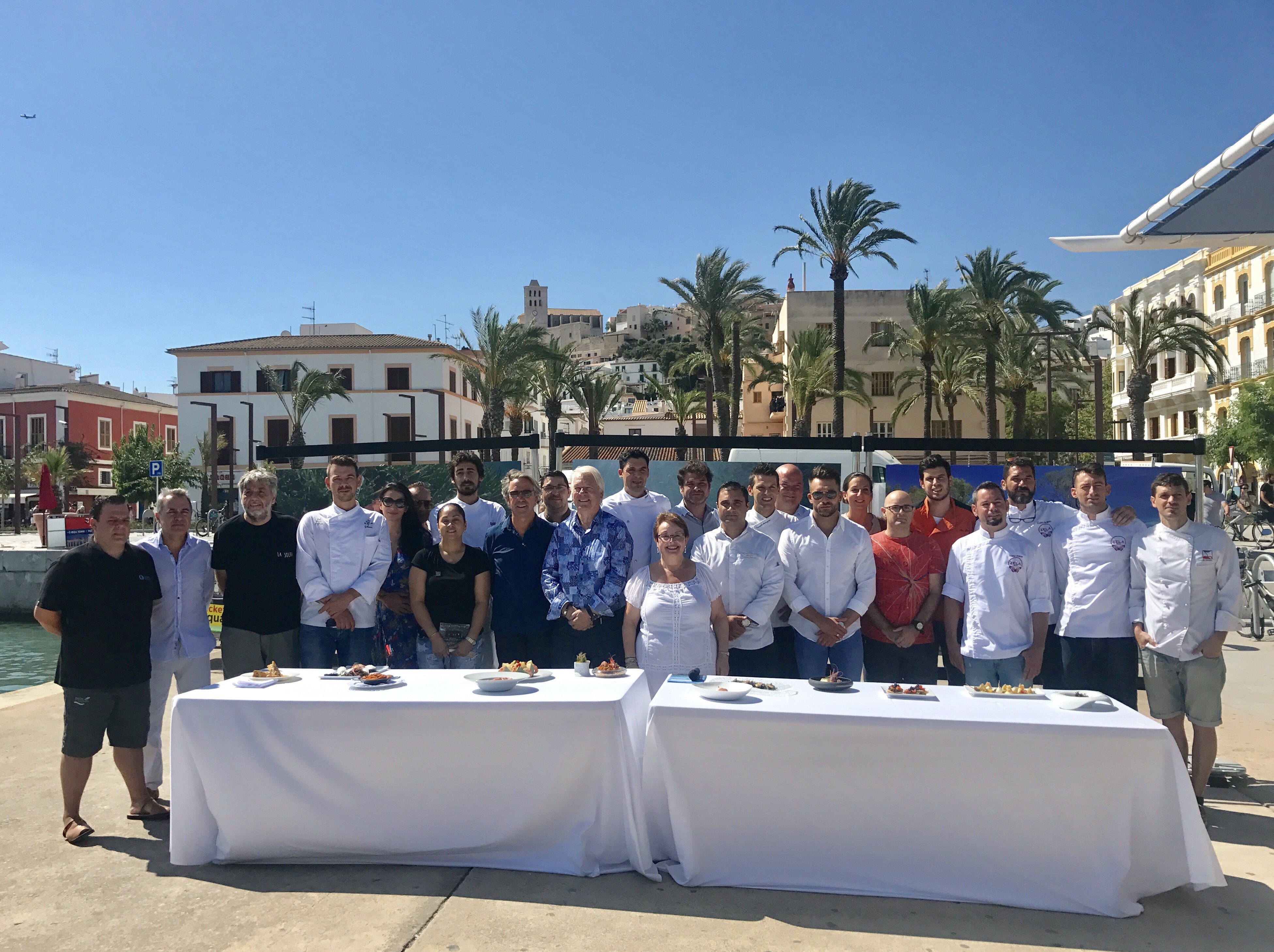 The Ibiza local council presents "Live the Posidonia", a programme of activities that focusses on raising awareness regarding the extensions of Posidonia Oceanica in an effort to promote local heritage and the diversity of cultural values. 
In lights of this initiative the council would like all visitors to the town to be able to visit these extensions, which are included in the UNESCO declaration of Ibiza as a World Heritage site. This declaration recognises the importance of the seabed of the Ses Salines Nature Reserve, where this endemic Mediterranean plant is solely responsible for the protection of the coastline and the quality of the surrounding waters, factors that favoured the arrival of ancient cultures to the island.
In an effort to promote these values the awareness programme "Viu la Posidonia" includes activities that combine nature, art and gastronomy.
Discovering the beauty of the seabed and observing the extensions of Posidonia is now possible thanks to an exhibition of 20 photographs by researcher and biologist Xavier Más in which visitors may not only admire the richness of this World Heritage site but also learn about the damages that the area suffers and the threats that it faces.
Every Saturday up until the 30th of September free visits in kayak to the extensions of Posidonia have been programmed for groups of 25 people, during which the values of the site will be explained.
For their part, jewellers Elisa Pomar and Enric Majoral, from their workshops in the La Marina district, are taking part in the programme via collections in which they reveal their own artistic interpretation of the seabed and perception of the Posidonia as a jewel that we must all protect and preserve.
In addition, some twenty restaurants in the area are offering a variety of gastronomic proposals, all featuring the local quality assurance brand name Peix Nostrum, in tribute to a unique ecosystem that is home to a wide variety of marine life
In line with the United Nations General Assembly, which has designated 2017 as the International Year of Sustainable Tourism for Development, the Ibiza local council wishes to make all the necessary tools available to anyone who would like to lend assistance to the joint effort that supposes the conservation of marine biodiversity and the promotion of respect for our natural heritage.
And all with a view to residents and visitors alike being able to enjoy the beauty and wide range of cultural and heritage sites available in Ibiza Town both now and in the future.