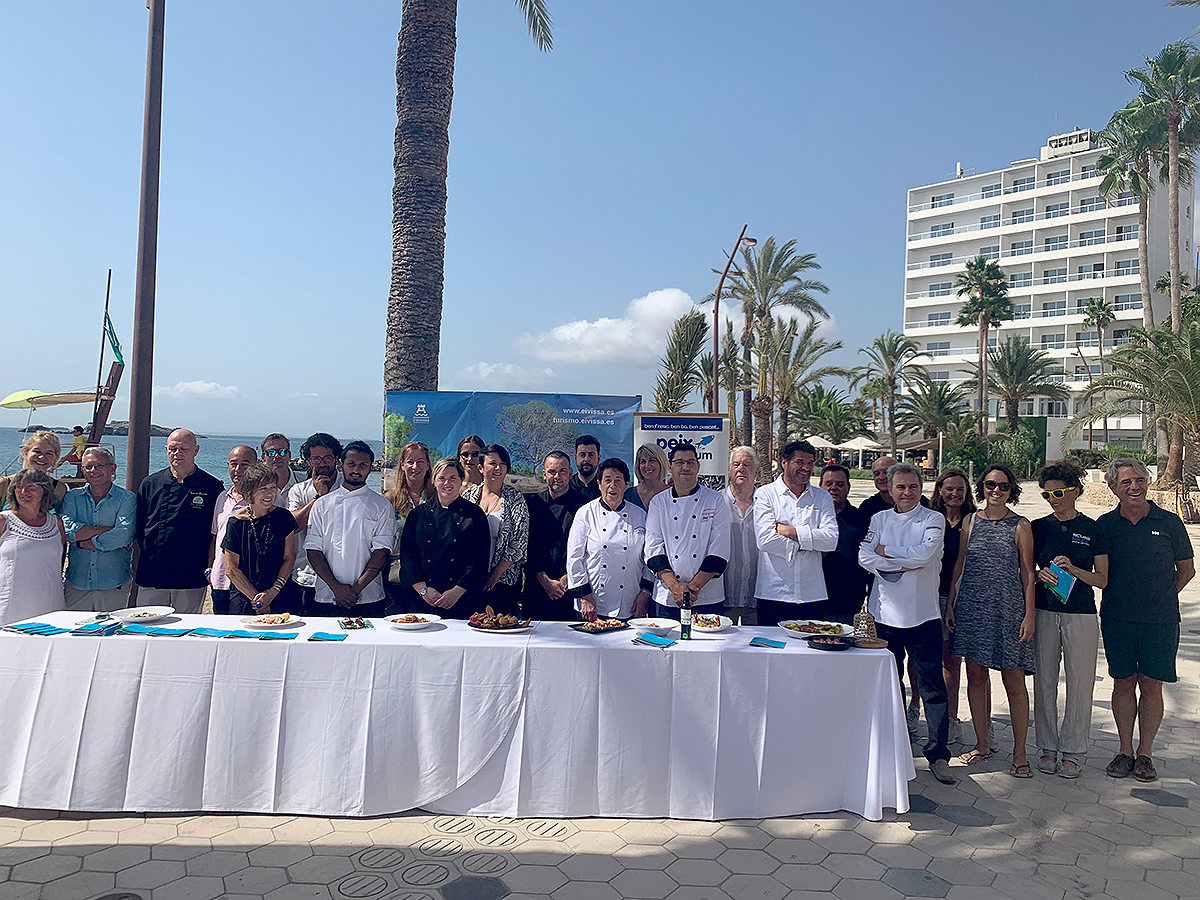 From July to September 2018, the second edition of this program reinforced its awareness commitment and extended the programme of activities. In 2019, it reaches its third edition, with a special celebration: December 4 marks the 20th anniversary of the declaration of World Heritage, which is why the 'Viu la Posidonia' program lasts until Sunday, December 8:
Nature
'Live the Posidonia' offers free visits by kayak to the Posidonia every Saturday. It will also be posible to visit the Posidonia in a traditional 'llaüt'.
In addition, the program includes three underwater expeditions to capture photographs of the meadow with the aim of spreading its beauty, its biodiversity and the need for its conservation on social networks. The first divewill be in August,with the biologist Manu San Félix.
The next dive will be on September 21 , within the framework of activities of the first Fiesta Ibiza Posidonia, with an extensive program for that day and two scenarios: Figueretes in the morning and Es Martell in the afternoon. A festive event, with the coordination of GEN-GOB Ibiza, which will include environmental workshops, art, music and many activities, coinciding with the date which celebrates paying tribute to the tourists who visit the island.
The third dive with Scuba Ibiza will be on Sunday, November 10 and the objective will be to capture photographs of the flora of the Posidonia meadow for an exhibition.
Art
The Posidonia is also claimed as natural and cultural heritage in Ibiza, through the work by jewellers Elisa Pomar and Enric Majoral. From their workshops in the La Marina district, they are taking part in the programme via collections in which they reveal their own artistic interpretation of the sea bed and perception of the Posidonia as a jewel that we must all protect and preserve.
Gastronomy
The Posidonia is also at the heart of the tribute paid by 22 restaurants in the area, which will offer a variety of dishes for everyone in order to raise awareness of the uníque ecosystem that is the Posidonia, home to a wide variety of species. The Fishermen's Association of Ibiza and the guarantee brand 'Peix Nostrum', whose work values the fish of the island and the sustainability of the sea, also add to this initiative.There will be a visit to the Association addressed to family audiences, on Saturday, November 30, from 11.30 to 1.30.