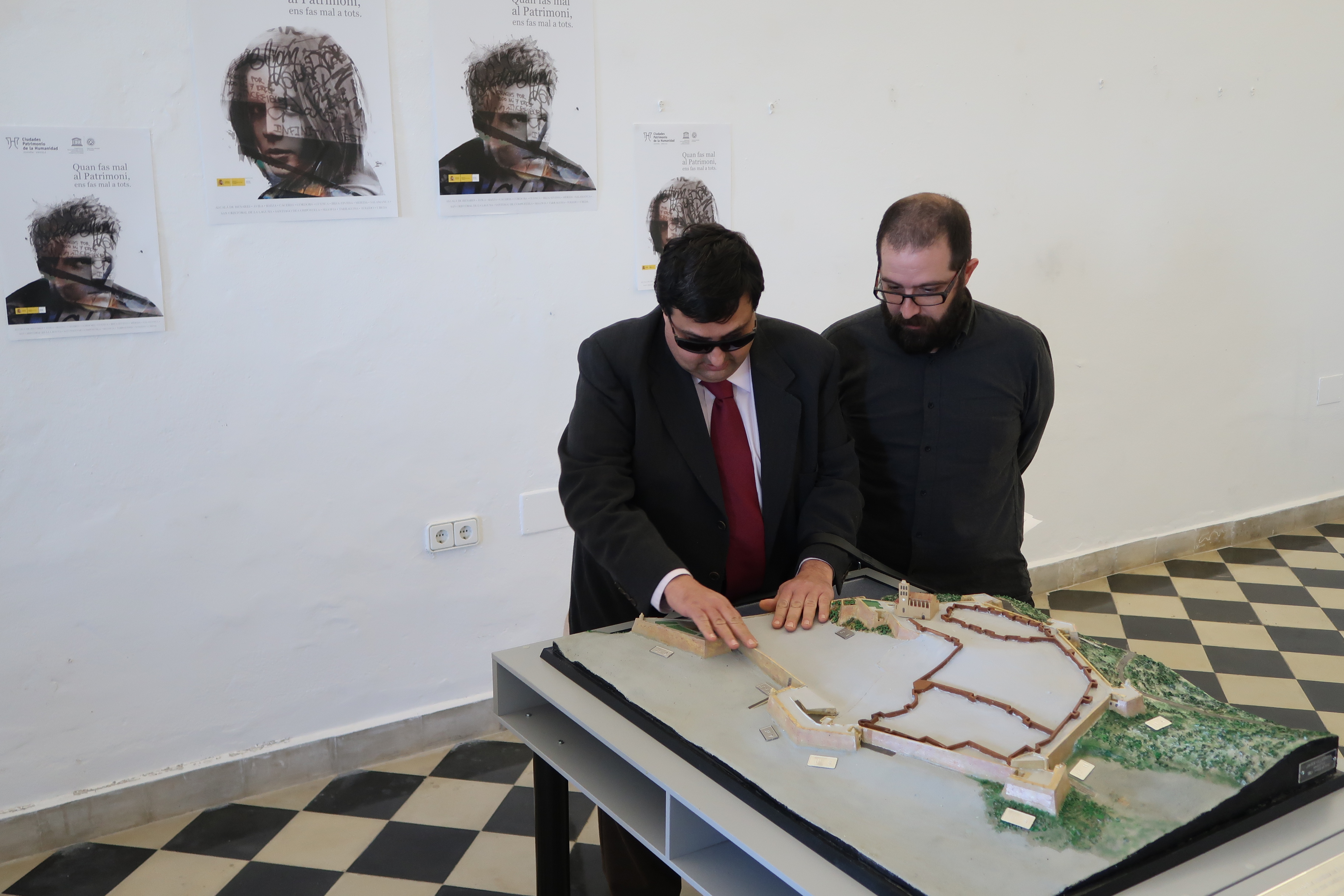 The local council has presented a typhlological model of Ibiza Town that has been adapted for the blind. The model forms part of a project by the Spanish World Heritage Cities Group that aims to provide the 15 constituent towns and cities with typhlological models designed to increase awareness about local heritage sites.
The presentation of the model was attended by both the local Councillor for Culture and Heritage, Pep Tur, and the director of ONCE, the National Association for the Blind, Mariano Torres. The model is the work of model maker Javier Villaroya and measures 100cm x 70 cm. The scale of the model is 1/400 and the content focusses on the walls of the old city, the principal heritage site included in the UNESCO declaration of 1999, though the lines of the former Moorish wall located within the subsequent walls are also featured.
The model includes all the existing bastions as well as the three entrances and highlights the two construction phases of the fortification, namely that of Calvi, from 1554 to 1576, which includes Santa Tecla, Sant Bernat, Sant Jordi, Sant Jaume, Sant Pere and Sant Joan, and that of Fratín, from 1576 to 1588, which features the extension of Sant Joan, Santa LLúcia, the ses Taules portal and es Revellí.
Regarding the making of the model, the mould consists of silicon and glass fibre and construction took two people two months to complete. Initially it will be housed in the entrance to El Refectorio though at a later date it will be handed over to ONCE, who will display it in their offices on Vía Romana until such time as the local council decides on a definitive location.
The director of ONCE thanked the local council for allowing the "wonderful model" to be displayed in their offices where it can be visited by association members and other interested parties.