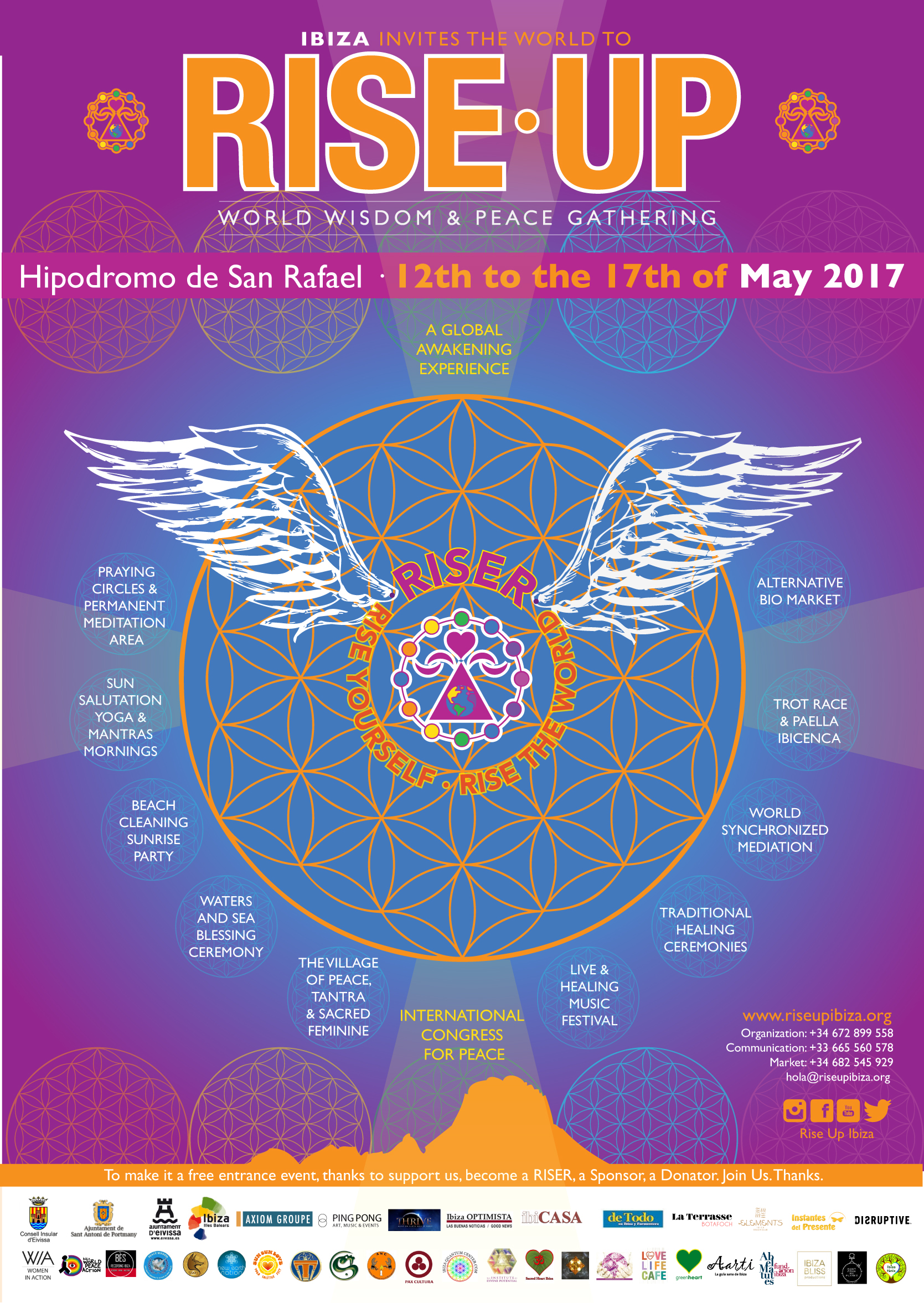 Rise Up Festival 2017 will run from 12th May – 17th May 2017 and will be Ibiza's first International Congress for Global Wisdom and Peace.
The objectives are serve peace, connect humanity and awaken conciousness.
Including Natives and Traditional Muticultural Wisdom representatives, multitraditions and multidisciplinary Gathering for healing processes, exchanges, experiences and actions.