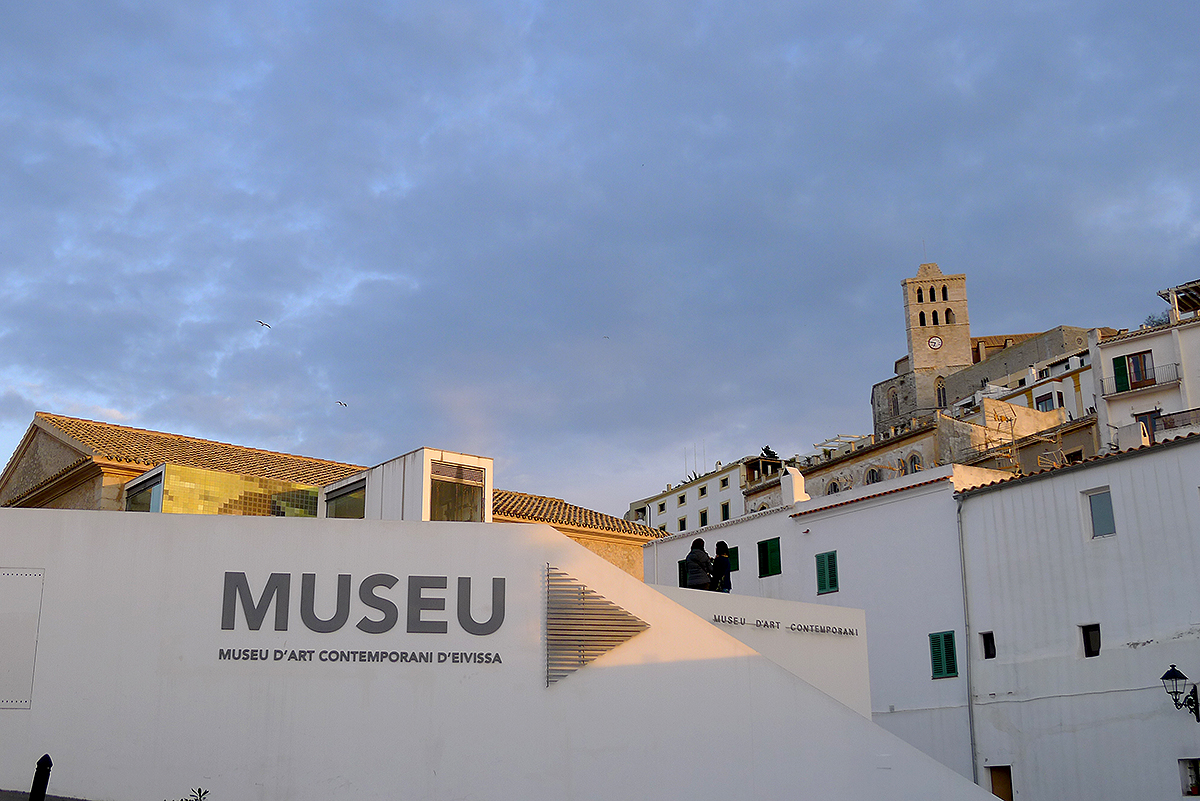 The General Assembly of the Group of World Heritage Cities of Spain, the highest governing body of this organization, is held in Ibiza this Saturday, November 16. The meeting will take place at 10h in the Museu d'Art Contemporani d'Eivissa (MACE) and will be attended by the mayors of the 15 member cities of this non-profit and declared Public Utility entity, which brings together the Spanish cities whose Historic centers have been inscribed on the UNESCO World Heritage List.
Previously, on Friday, November 15, at 17h, a meeting of the Group's Executive Commission will be held, consisting of the cities of Ibiza, Merida, Salamanca, San Cristóbal de La Laguna and Cuenca.
That same afternoon, at 16:50h the presentation of the commemorative plaque of the 20th anniversary of the declaration of Eivissa World Heritage will be held at the Eivissa City Council. Later, at 19h, the Group of World Heritage Cities will deliver the 2019 Heritage Prize to Tourism Paradors, an award that will be collected by its President, Oscar López. The act will be chaired by the Secretary of State for Tourism, Isabel Oliver and will be attended by the president of the Government of the Balearic Islands, Francina Armengol.
With this Prize, the Heritage Cities distinguish every year the people or entities that have excelled in the conservation and enhancement of the Spanish cultural heritage. In its 2018 edition the prize was awarded to Her Majesty the Queen Doña Sofía.
In addition, this Friday, from 10h to 13:30h, the radio program 'Las Mañanas de RNE', directed by Pepa Fernández, will be broadcasted live from the Can Ventosa cultural center, on the occasion of the Group Assembly in Ibiza , city that this year celebrates the 20th Anniversary of the Declaration of World Heritage by UNESCO, an event that will take place on December 4.
From July 1, and for a period of one year, the presidency of the network rests with the city of Ibiza, being its mayor, Rafael Ruiz González, the president of the Group.
The Group of World Heritage Cities of Spain, which celebrated its XXV anniversary in 2018, aims to act jointly in the conservation, enhancement and tourism promotion of the 15 Spanish cities whose historical centers have been recognized by UNESCO as a World Heritage Site: Alcalá de Henares, Ávila, Baeza, Cáceres, Córdoba, Cuenca, Ibiza/Eivissa, Mérida, Salamanca, San Cristóbal de La Laguna, Santiago de Compostela, Segovia, Tarragona, Toledo and Úbeda.