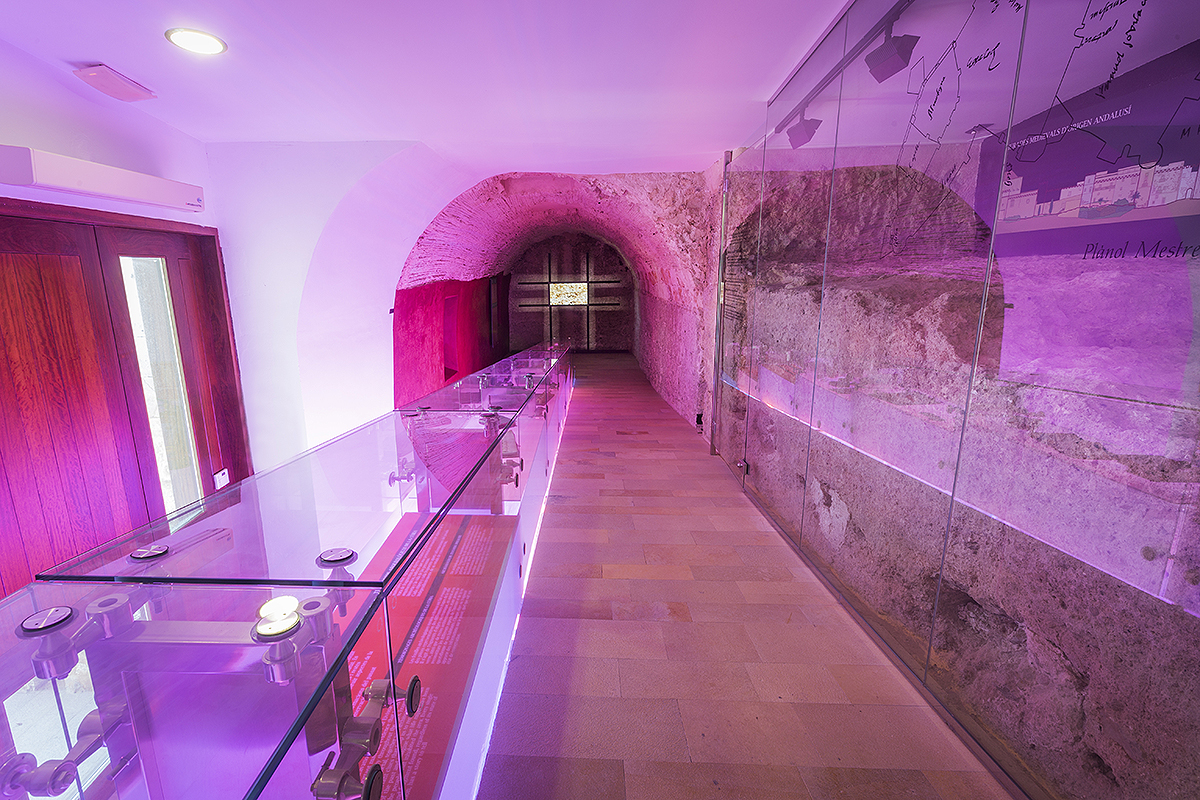 Cultural spaces are one of the great tourist attractions of the city of Eivissa. Stroll through the monumental surroundings of Dalt Vila, a World Heritage Site, and visit the Sant Jaume bastion and the Madina Yabisa Interpretation Center.
Security measures are guaranteed in all the cultural spaces and museums of the city, so that you can make the most of your visit and experience, with your partner, family or friends.
Two recommended visits for this summer: Discover the Sant Jaume bastion, which exhibits elements of military technology from the 16th to 18th centuries, which will delight children and adults. Also visit the Madina Yabisa Interpretation Center, where you can learn about the history of the city and what Madina Yabisa was during the period of Muslim rule, in a very didactic way and thanks to audiovisual technology.
Strengthening of security measures:
The Madina Yabisa Interpretation Center and the Sant Jaume bastion reopen to the public on June 23, starting at 10h, with security measures adapted to the new normality and after their facilities have been disinfected.
The museum space of Marina Yabisa offers its visitors a renewed image, since this time has been used to carry out maintenance work on the interior of the building.
For greater security, the curtain that gave access to the audiovisual model of the center has been replaced by a sliding a wooden panel. One of the facilities workers will be permanently in the room, who will check that the capacity does not exceed five people and who will be in charge of pressing the button to operate the model. Another person will be at the counter at the entrance of the center to receive tourists.
Signs have also been installed at the entrance and exit of the museum center, to favor the route in a linear way and avoid that visitors have to cross each other.
The Sant Jaume bastion and the Madina Yabisa Interpretation Center are two of the interesting museums that you can find in Dalt Vila. There are a lot more. Download the tourist map of the city to take your personal tour of Dalt Vila, a journey through time where you will discover the magic of the most impressive open-air monumental environment in the Mediterranean. Happy holidays in Ibiza, a city of legend, a safe destination.