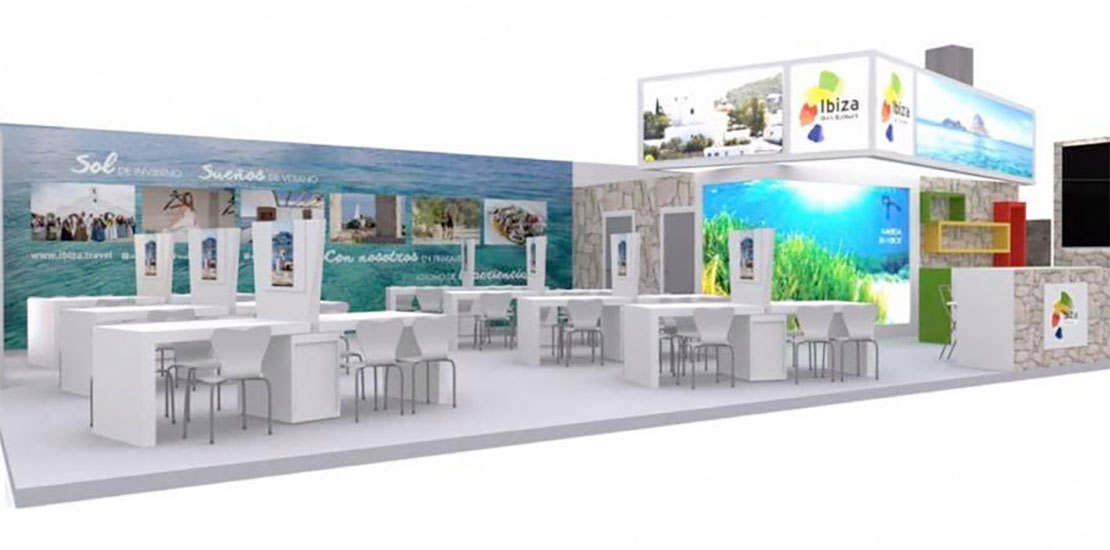 Events and presentations with participation by the mayor of Ibiza, Rafa Ruiz and the Councillor for Tourism, Gloria Corral, at Spain's International Tourism Fair (FITUR) which opens on Wednesday 17 January in Madrid.
Wednesday 17 January:
10:30am. Official opening of FITUR.
12:20pm. Visit by the President of the Government of the Balearic Islands, Francina Armengol.
2:00pm. Presentation of Ibiza City Hall's website in Chinese at the Ibiza stand (Hall 9, stand 9C01).
Thursday 18th January:
11:30am. Family tourism presentation and awarding of the title of family tourism destination. Ibiza Stand.
2:30pm. Experience Posidonia Presentation. Ibiza Stand.
4:00pm. Ibiza Gay Pride Presentation. Hall 3
4:00pm. Adlib Fashion Catwalk Presentation. Hotel Only You (Atocha)
9:00pm. Presentation of the programme of activities and events for the 25th anniversary of the World Heritage Cities Group. Instituto Cervantes (Cariàtides building, Calle Alcalá, 49).
Friday January 19:
10:00am. General Assembly of Mayors from the World Heritage Cities Group. Cordoba Stand. Hall 5 Andalusia. Family photo to finish up the meeting.
10.30am. Bloop Festival Presentation. Ibiza Stand.
11:30am. Event for presenting the 2018 Turespaña and World Heritage Cities Action Plan with the Secretary of State for Tourism, Matilde Asián and the Managing Director of Turespaña Manuel Butler.
12:15pm. Signing of agreement with Parador Hotels, with the President of the Paradors, Ángeles Alarcó. Paradors Stand. Hall 10.
2:00pm. Ibiza World Heritage Race Presentation in the presence of the Mayor of Ibiza, Rafa Ruiz, Raúl Chapado, President of the Spanish Federation of Athletics, Agustín Perea, Sports Councillor, and Núria Fernández, Olympic athlete. Ibiza Stand.