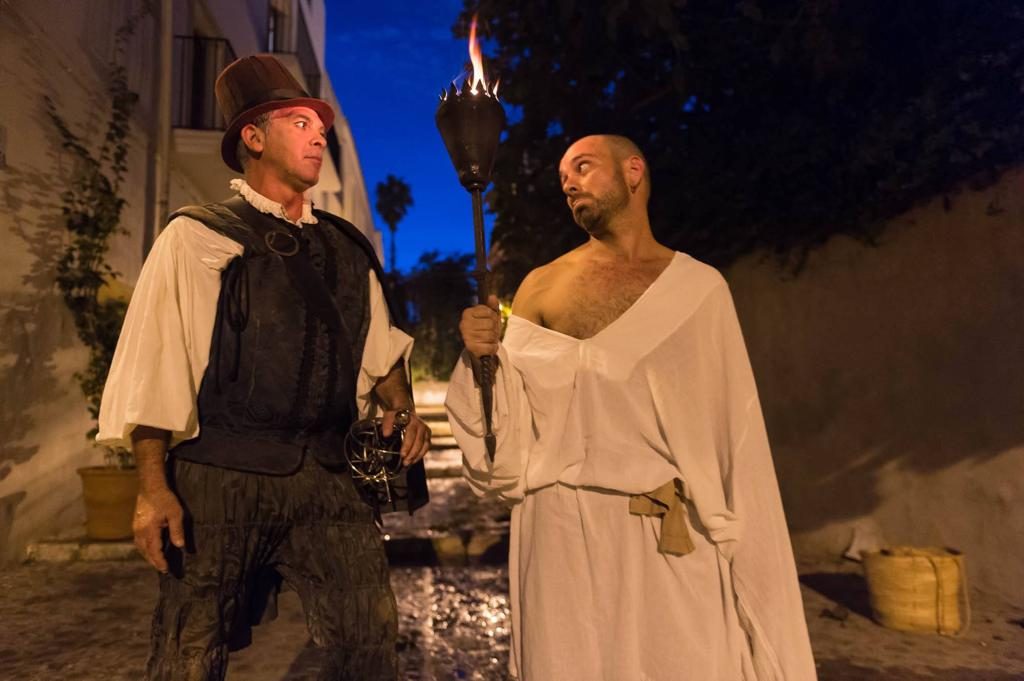 DRAMATISED VISIT TO DALT VILA
One of the most interesting and fun ways to learn about the city's historic centre: Dramatised visits to Dalt Vila. On this route you will travel in time to see how people lived at the time when the walled enclosure was built, with explanations to help you understand the society and lifestyle of the Renaissance.
PLACE:
Portal de Ses Taules · Dalt Vila
DAYS AND TIMES:
Confirm timetables at the Tourism Office.
BOOKINGS:
PRICES:
Children under 7: free
Children aged 7 to 16:  5 euros
Resident children aged 7 to 16: 2.5 euros
Adults: 10 euros
Residents adults: 5 euros
Over 65s, unemployed and students: 5 euros
Family groups of up to 4 members: 25 euros
Families with more than 4 members: 30 euros