Shops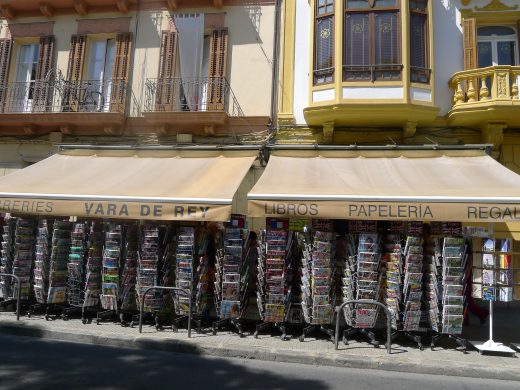 Librería Vara de Rey
A veritable institution on the island in terms of literature, children's books, tour guides, stationary, newspapers, magazines and gifts.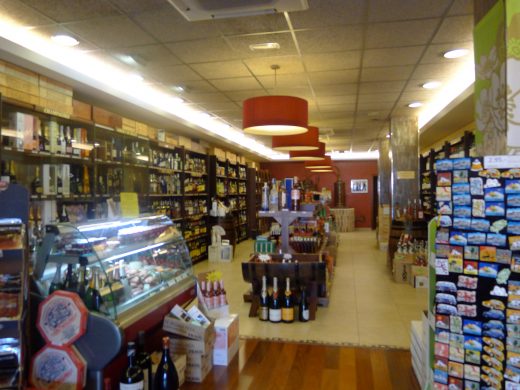 Aniseta
Aniseta offers wines, liquors and local produce such as olive oil, cheese, 'sobrasada', cold meats, marmalades and sea salt in addition to local herb-based liquors […]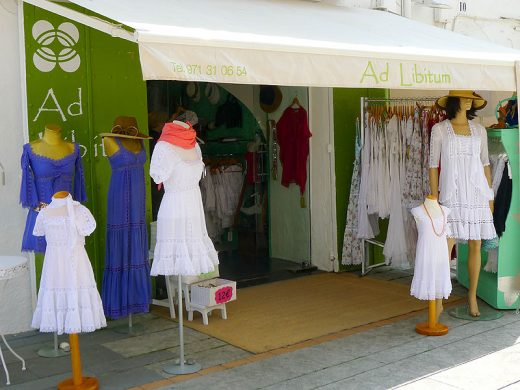 Ad Libitum
This boutique offers the latest collections by Charo Ruiz, one of the best-known Adlib designers, and includes women's evening dresses and gowns for special events […]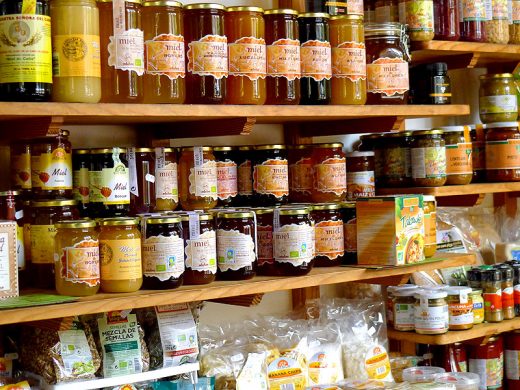 Natural
Natural is a chain of shops that was founded in 1979 with the objective of offering organic produce, macrobiotic foods, products designed for diabetics and […]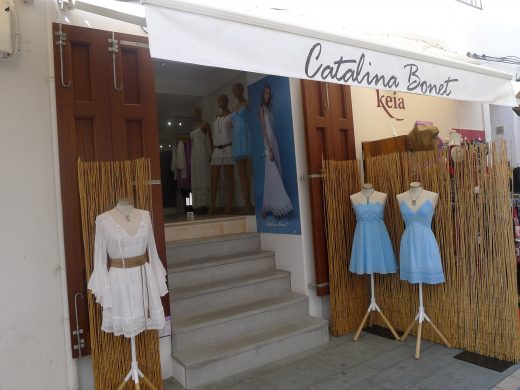 Catalina Bonet
Catalina Bonet is one of the classic Adlib fashion designers, offering garments made with natural fabrics and white dresses with lace borders. Her designs change […]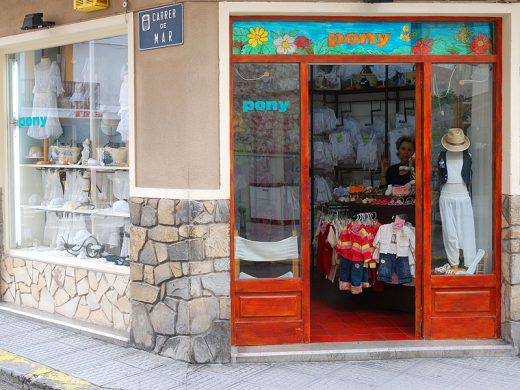 Pony
Hand-made Adlib clothing and accessories for kids and babies, the shop also offers traditional rope sandals, hats, bibs, bags, bathing suits and a wide range […]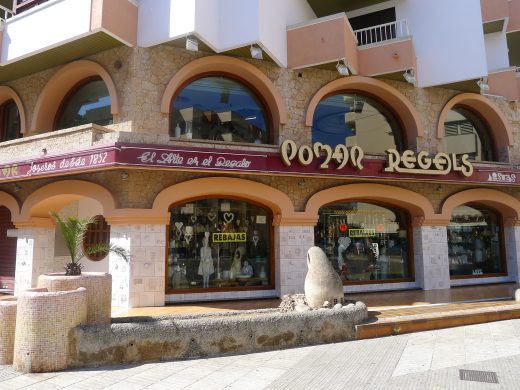 Pomar Regals
This boutique offers a selection of traditional island jewellery in modernised designs by sisters Elisa and Marina Pomar, a partnership that has garnered well-deserved success […]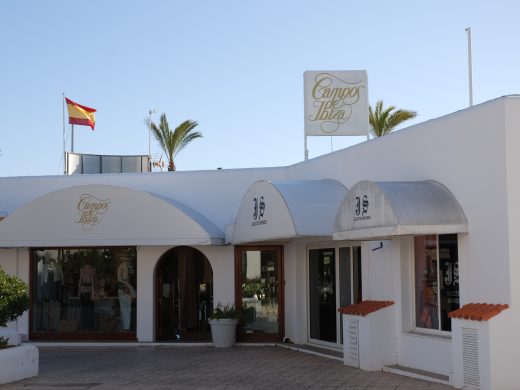 Campos de Ibiza
Campos de Ibiza is a range of perfumes inspired by the natural surroundings, idyllic beaches and cosmopolitan ambience of Ibiza. Campos de Ibiza shops offer […]
Districte Hipérbole
A bookshop, art gallery, café and wine bar with tapas. The shop offers new publications as well as rare and even some unpublished works, the […]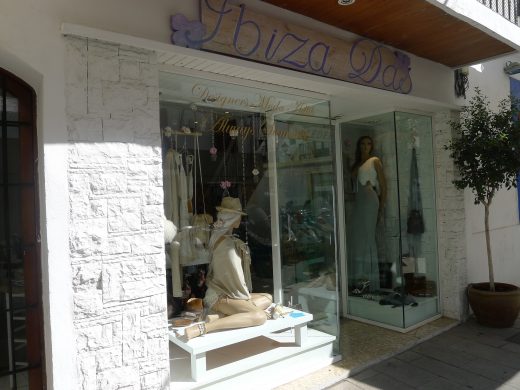 Ibiza Das
A boutique offering clothing by brand names from the Adlib school such as Beatrice San Francisco, Tony Bonet and Ivanna Mestres as well as other […]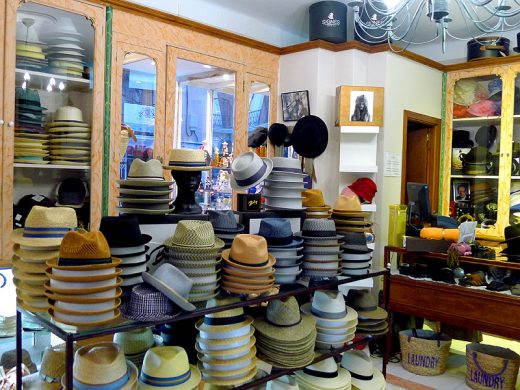 Sombrerería Bonet
This historic, town centre hat shop was inaugurated in 1916 by the grandfather of the current owner, Virginia Bonet, and is one of the few […]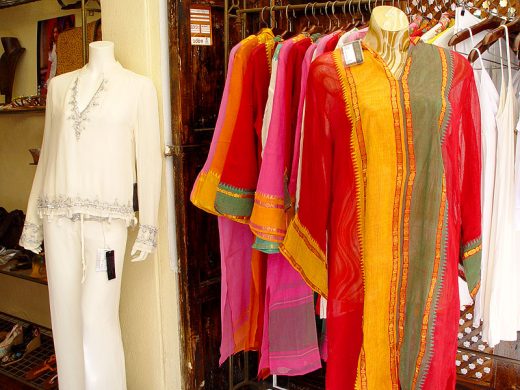 Tres Ibiza
Islander José Prats designs and produces collections of cotton and silk clothing and accessories in Mediterranean colours for the Tres Ibiza brand name, including evening […]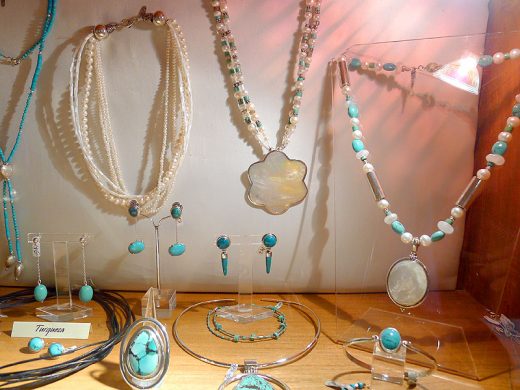 Galería Tanit
A hand-made jewellers featuring designs by local artist Virginia Ferrer. The shop offers a range of jewellery, ethnic pieces, precious stones, semi-precious pearls in addition […]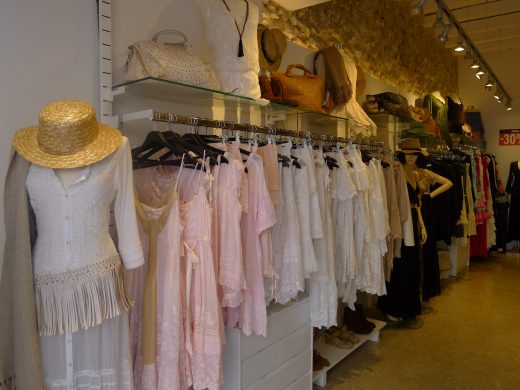 Piluca Bayarri
Adlib fashion designer Piluca Bayarri opened her first boutique in the Es Botafoc Marina, where she offers a selection of evening wear in addition to […]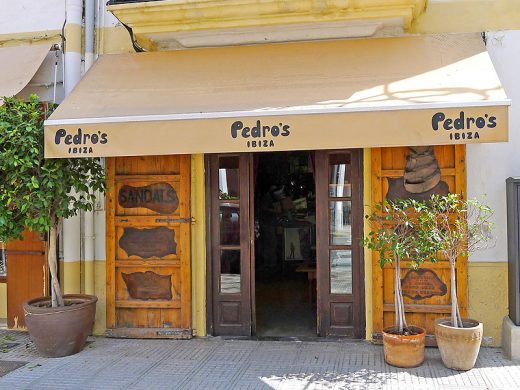 Pedro´s
Craftsman Pedro Planells specialises in made-to-measure leather sandals in addition to other leather goods such as handbags, belts, briefcases and decorative objects. The principal characteristic […]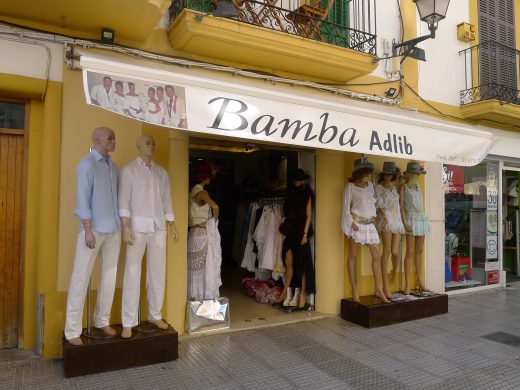 Bamba Adlib
Ibizan-style clothing with 100% natural fabrics made from quality cotton and linen. For women – a wide selection of dresses and formal wear, for men […]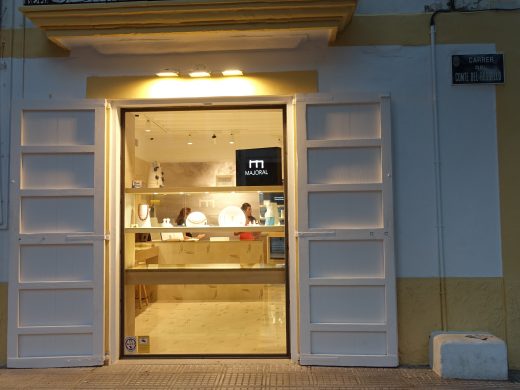 Majoral Store-Gallery
Jeweller Enric Mojoral won the National Crafts Award in 2007 and his Ibizan shop offers Mediterranean-inspired jewellery designs featuring seagrass (Posidonia oceanica) as well as […]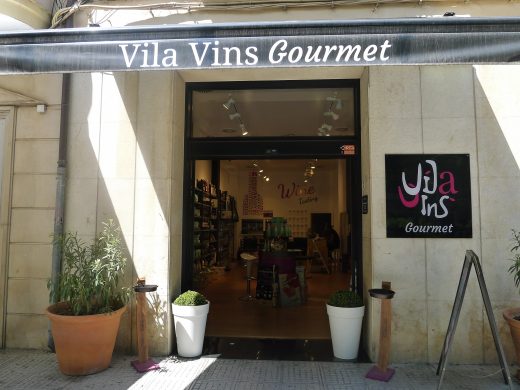 Vila Vins Gourmet
In addition to offering premium wines, champagnes, cavas and spirits, Vila Vins Gourmet also offers a selection of local produce including olive oil, cheese, chocolate, […]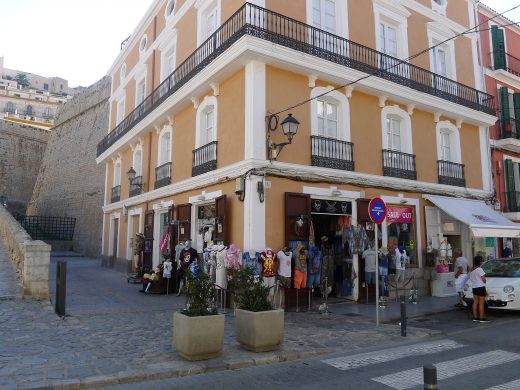 Piratas de Ibiza
Piratas de Ibiza brand name shops offer unisex t-shirts and denim wear featuring the unmistakable, timeless style that characterises the brand name.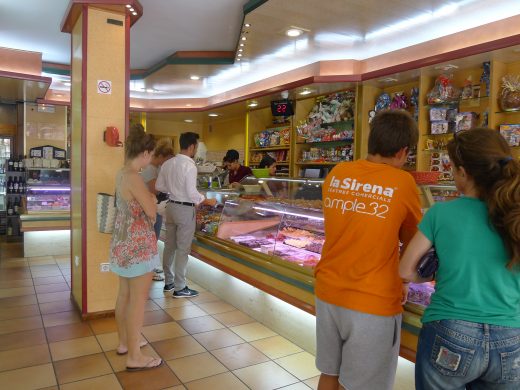 La Canela
Bread and pastry shop offering typical Ibizan produce, hand-made confectionary, savoury snacks, buns and delicatessen goods as well as wines, cavas and liquors.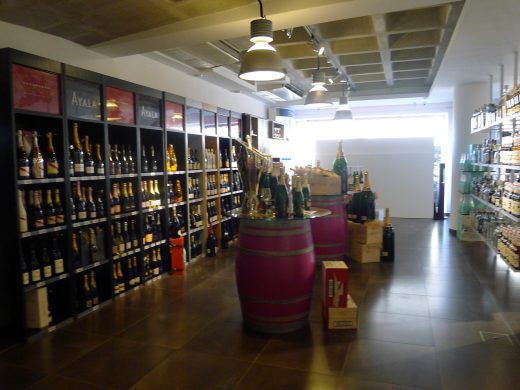 Vila Vins
A shop offering an extensive selection of premium champagnes, cavas, wines, liquors and spirits in addition to wine accessories, glassware and a wide range of […]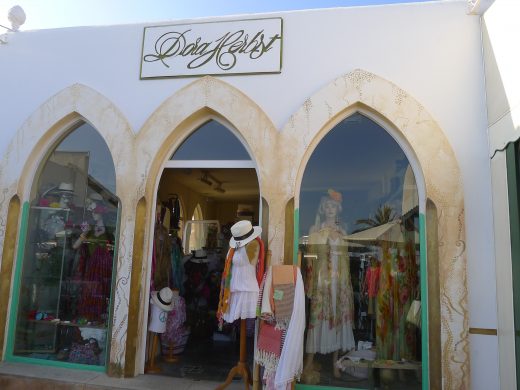 Dora Herbst Ibiza
Dora Herbst was one of the faces behind the fashion scene in Ibiza in the 1970s and continues to offer her particular blend of classic […]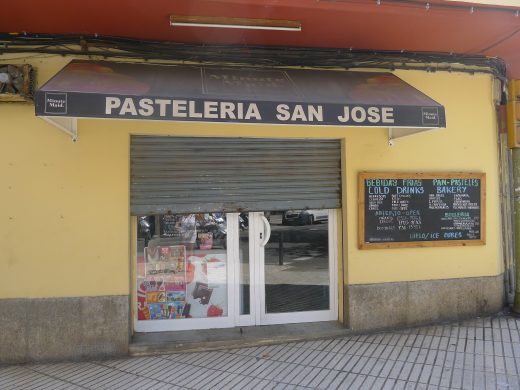 Pastelería San José
This pastry shop has been in operation for more than 60 years and offers typical Ibizan fare such as flaó, ensaimadas and cupcakes as well […]
Papelería Ca'n Verdera
Located in the La Marina district, Ca'n Verdera has been operating for more than a century. It originally housed a printing press acquired by Jose […]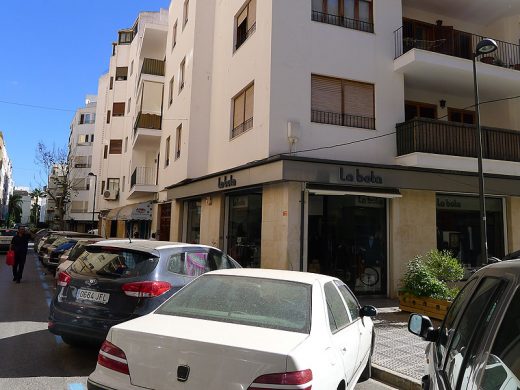 La Bota
A reference point in Ibiza in terms of clothing for all the family, including children's and baby's clothing for both everyday wear and special events. The men's […]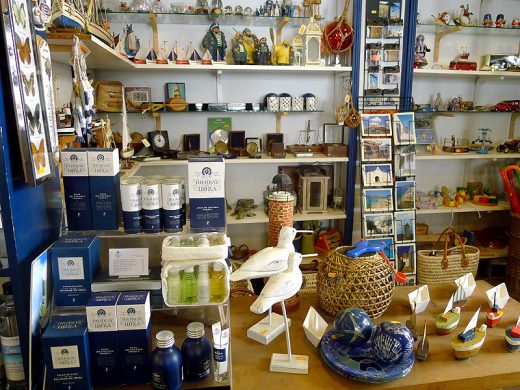 Can Murenu
This historic enterprise opened in 1920 and offers gifts, fishing tackle and hunting accessories in addition to other island-related products such as traditional musical instruments, […]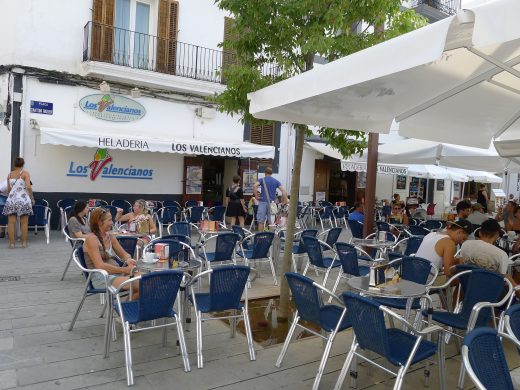 Los Valencianos
Los Valencianos ice-cream parlour boasts more than 70 years' experience in hand-made ice-cream, 'horchata' (a drink made from tiger nuts and milk), slushies and sorbets. […]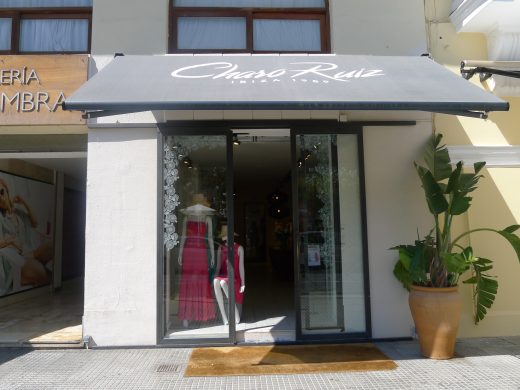 Charo Ruiz Ibiza
Women's fashion with hand-crafted creations featuring the characteristic trademark designs of the Charo Ruíz Ibiza brand name, one of the premier names in Adlib fashion. […]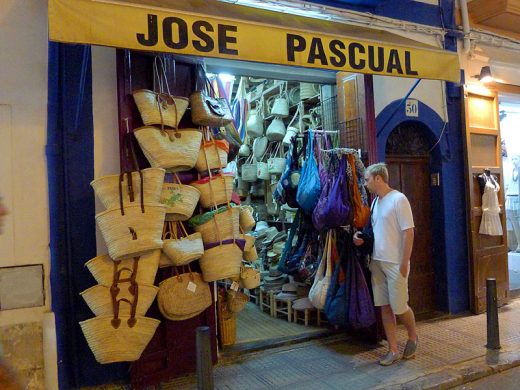 José Pascual
A shop offering traditional wicker baskets known as 'senallons' in addition to hats, hammocks, rugs, curtains and chairs. The shop has been in operation for […]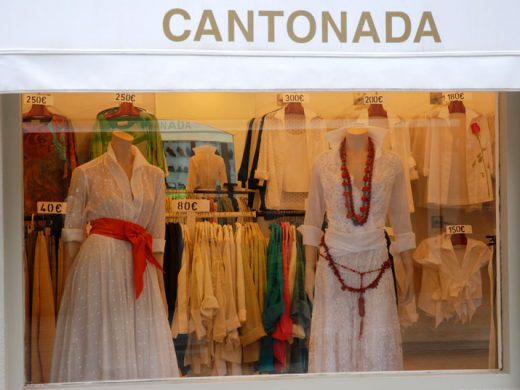 Cantonada
A fashion boutique run by Adlib designer Teresa Bermejo and featuring white cotton and linen garments (some with lacework and embroidery) for those in search […]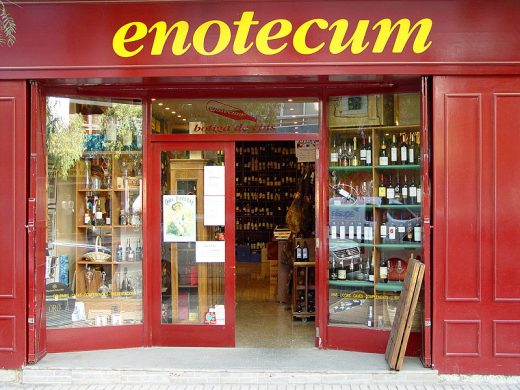 Enotecum
This shop features an extensive selection of Spanish and imported wines, sparkling wines and top-shelf liquors. Enotecum has another shop at km 1 of the […]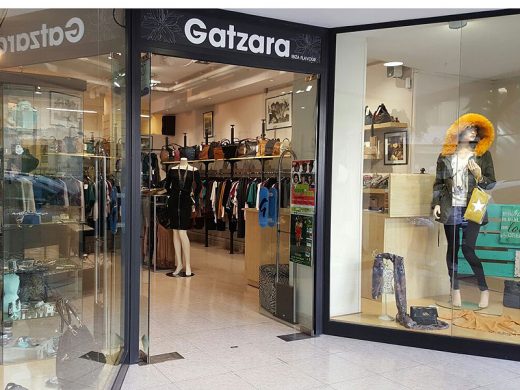 Gatzara
Encarna Planells opened her shop in 1994 and continues to offer contemporary young women's fashion. Gatzara Ibiza opens year round, offering casual clothing as well as accessories, […]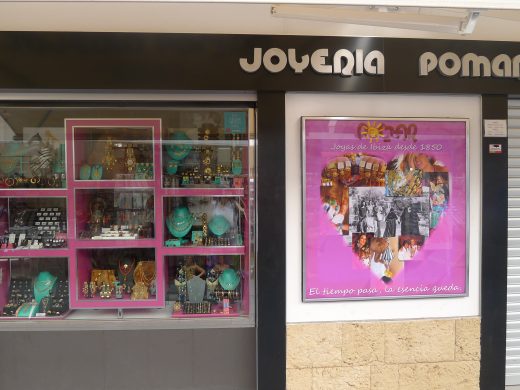 Elisa Pomar Joyas
This shop features designs by Elisa Pomar, who has revitalised and modernised the more emblematic pieces of traditional Ibizan jewellery, infusing them with vigour and […]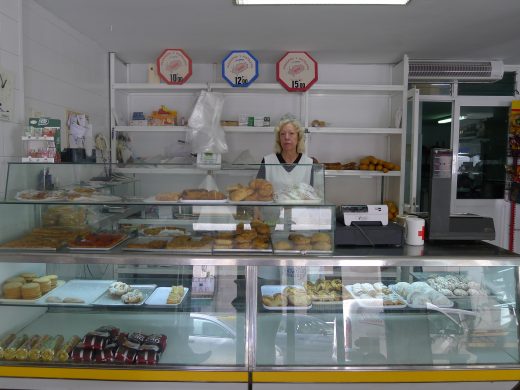 Forn de Can Vadell
A pastry shop that has been home to four generations of pastry chefs and continues to offer traditional flaó, cupcakes, ensaimadas and greixonera (local specialities). […]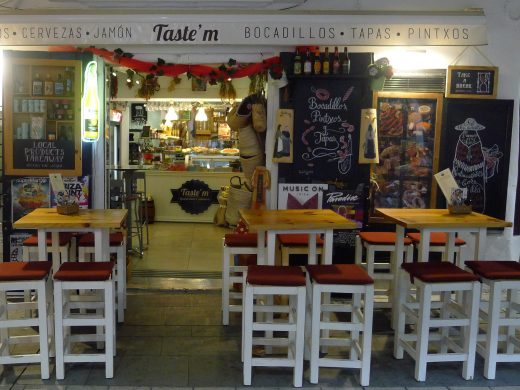 Taste'm
A Gastrobar where patrons can sample and purchase cold cuts, local cheeses, hand-made Ibizan confectionary, wines, liquors and selected local produce.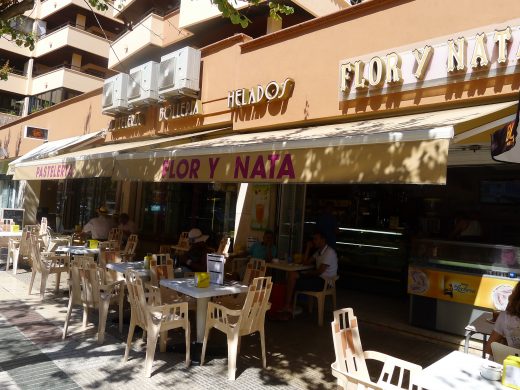 Flor y Nata
A pastry shop that opened in 1982 offering typical island fare such as flaó, cupcakes and ensaimada (pastries) as well as local herb-infused liquors and […]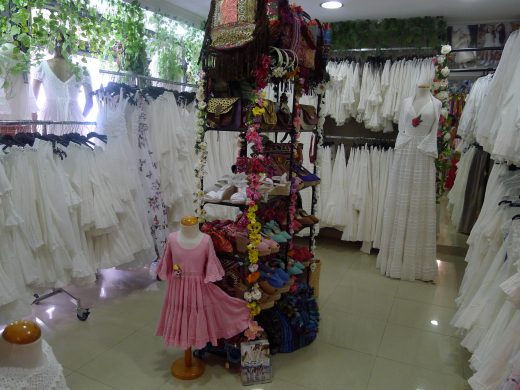 Pepa Bonett
An Adlib fashion boutique with a variety of styles for men, women and children. All garments are made using natural cotton in a range of […]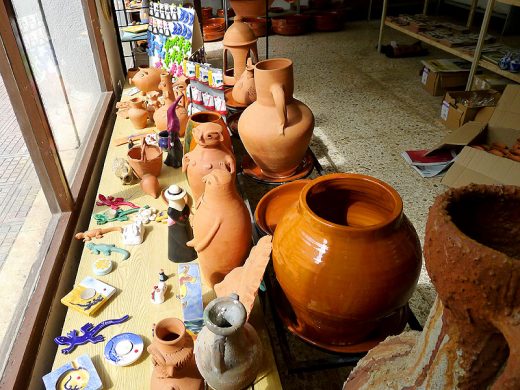 Artesanía Ibicenca
This shops features popular ceramics by Toni 'Frígoles' and other Ibizan artists, including bowls, plates, figures inspired by the Punic period, urns and other traditional […]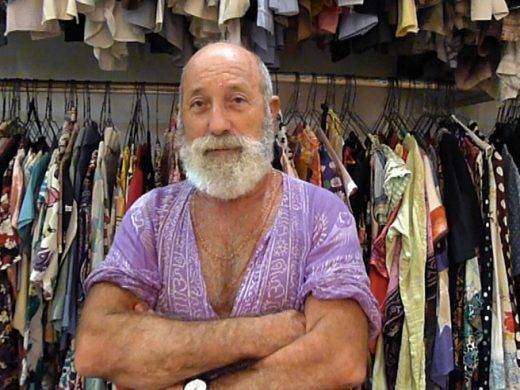 Vicente Ganesha
Vicente Ganesha has created a most original bazaar that is frequented by international celebrities who come in search of original fashion items or merely to […]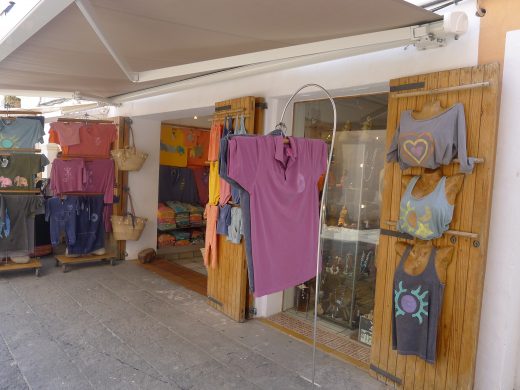 Only T-shirts
A brand name specialising in t-shirts with designs inspired by Ibiza and the Mediterranean and featuring quality cotton prints in a wide range of colours […]