Photographs of Vicent Marí at the Puget Museum
31 July 2019

-

31 December 2019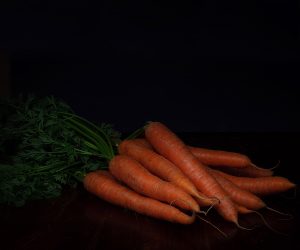 The Puget Museum hosts the exhibition 'Terra Natal' by the Ibizan photographer Vicent Marí. This exhibition, which can be visited until the end of the year, contains 22 photographs of 29.8 x 36 centimeters where fruits and vegetables grown on the island of Ibiza are portrayed.
The exposed images were made using the technique of 'dark photography' and evoke the still-lifes of the Spanish and Dutch school of the 17th century. However, while those baroque natures tended to reflect on the fleeting existence that is life, in the case of Vicent Marí's photographs they are like a metaphor for the island of Ibiza, a visual representation of the fruits of this' homeland'.
This is the first exhibition of Vicent Marí (1972) since 2013. Graphic editor in Ibiza's newspaper, Marí has published the books 'Gent de la Marina d'Eivissa' -with texts by José Manuel Piña-, has illustrated Toni Cardona's poems 'El gust, l'illa i la carn', has Illustrated gastronomy books and has exhibited in spaces such as the MACE, the Sa Nostra Culture Hall or the Vía 2 Gallery, among others.
The exhibition has been curated by Romy Bernau and Elena Ruiz, with texts by Romy Bernau, and coordinated by Antonio Méndez and photomechanics by Toni Pomar. The sample can be visited in August from Tuesday to Sunday from 10 to 14, and in the month of September from Tuesday to Sunday from 10 to 14 and from 17 to 20. In the months of October, November and December opening hours will be from 10 to 16:30, from Tuesday to Friday, and from 10 to 14 on weekends. Guided tours are also offered for students by appointment, by calling the phone 971 302 723. The Puget Museum is located in the Narcís Puget Round, s/n, in Dalt Vila.