Medieval Festival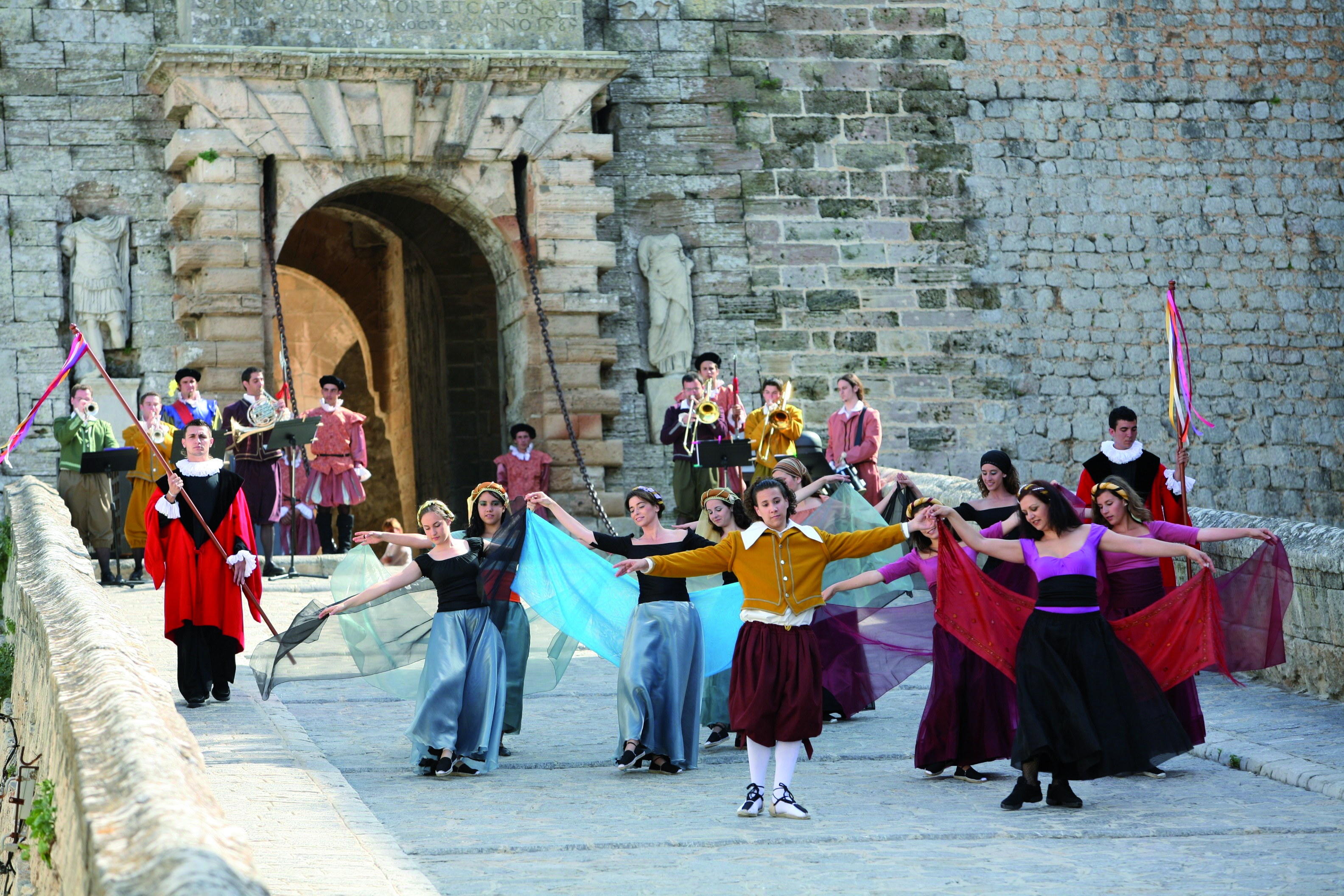 From 10th to 13th May: Medieval Ibiza in the historic site of Dalt Vila
In a weekend of May, the old part of the city of Eivissa, called Dalt Vila, is transformed into a medieval market full of peddlers, noblemen, fakirs, snake charmers and minstrels. This sets the scene for the great festival organised by Eivissa City Council to commemorate four natural and cultural assets on the island being declared a World Heritage Site by Unesco in December 1999.
The commemorative ceremonies mainly focus on aspects related to the cultures that contributed to the essence of Eivissa. Phoenicians, Romans and Arabs have passed through the city, which continues to be greatly influenced by outside cultures.
The streets of Dalt Vila are adorned with flags and banners that create the atmosphere of the medieval Eivissa of years past. Stands are set up selling traditional handicrafts from the cultures mentioned, including traditional Ibizan culture.
Throughout the whole weekend more than 100,000 people visit the markets and take part in the various activities and entertainment on offer. Some of the most noteworthy include: medieval theatre, falconry, archery and Arab dances. Choir concerts are also held in Dalt Vila's churches and folklore exhibitions in the 16th century cloister that is the City Hall, together with other cultural entertainment.
It is worth mentioning that around 130 craftspeople and around 40 actors take part in this festival. Besides events purely aimed at entertainment, more and more cultural events are being progressively added to the programme, in an attempt to delve a bit deeper into the history of our city